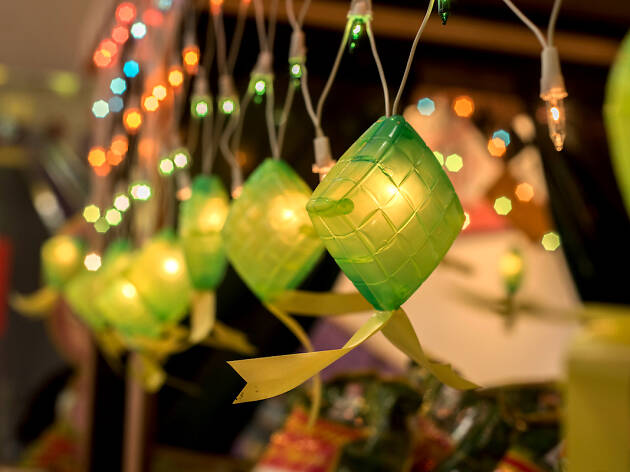 With the rising cases of COVID-19 everyday, it is best to just stay home this Raya to keep ourselves and family safe. It may sound bleak to spend Raya away from our loved ones as it is always full of joy with family gathering and road trips to balik kampung. But, let's scratch the sorrow away and turn it around. Here are some fun activities that you can do with your kids to ensure the Raya spirit lives on!
Bake Raya cookies
What is Raya without its yummy cookies? This the time to get your apron on and flour those countertop surfaces cause it's time to get messy! Some of our classic favourites include Biskut Suji, Biskut Sarang Semut, and Biskut Florentine. But of course there are so many other Raya treats that you can make. You might also want to make them in big batches and give them to your neighbours, family, and friends. It is the perfect gift to lift their Raya mood up!
Make DIY Raya cards
A lovely way to feel a bit more connected with your family and friends other than linking up through technology is to send them Raya cards. Take all your kids' crayons, colour pencils, and marker pens out cause it's time to get crafty! Make a personalize card with the recipient in mind. You may also want to dress up and include your latest family photo in the card – great for relatives and friends to keep!
Decorate as festively as possible
Since you are going to spend a lot of time at home this Raya, you might want to go all out on the Raya decor. Putting up the colourful fairy lights, hanging the ketupat shells, and lighting up the pelita will instantly fill your home with Raya vibes. I bet you your Raya photos will look amazing with these decor up!
Sing Raya karaoke
Family who sings together, stay together. And you don't need to be vocally on point to have fun singing with your kids! Put on some Raya classics and sing your hearts out together. To make it more enjoyable for the kids, you can also get them a xylophone, drum set, or percussion set.
Host a virtual Raya gathering
Just because you can't have a get-together with your family and friends physically, doesn't mean you can't see them this Raya. Send everyone a Zoom link and host your gathering online. You might want to send over some Raya food for them to eat during the call – to get that Raya open-house feels! Be sure to glam up and put on your nice Raya outfit!