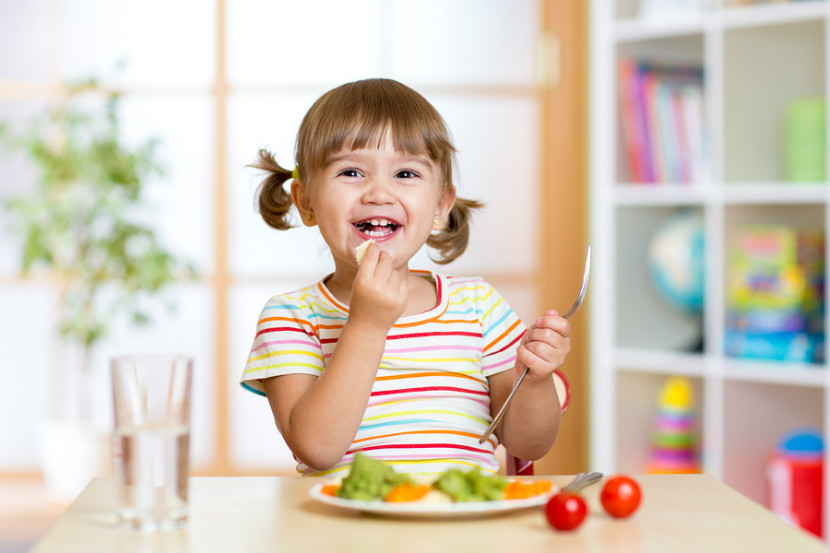 Having a picky eater at home can be quite a challenge as it can turn every meal into a battle. And it shouldn't be that way because mealtime is supposed to be a fun get-together with the rest of the family! Lightening up the mood and getting artsy with food are great ways to take the stress out of mealtime and bring fun to the table, while getting your tot to eat! Here are few tips that you can try to make mealtimes more enjoyable.
#1 Make it colourful
Did you notice non-nutritious foods are usually lacking in colours (like cookies and crackers)? Unless they contain artificial colouring or dyes, which is a big no-no for your tot! Try creating a colourful plates of fruits and vegetables! The colours will not only stimulate your tot's brain, but also, their appetite too, hopefully!
#2 Try shapes
Shapes are a great way to make mealtime more exciting! Perhaps your child has learned about different shapes at their kindy, so you can turn their sandwiches, pancakes, or cheese into little stars, circles or triangles. Or if your child is having a down day, you can arrange a smiley face on the plate to brighten up their mood! To make it easier, you can use a cookie cutter to make a shape to save time.
#3 Get your tot involved
Your child will be more likely to eat their food if they were involved in the process. You can get your child to mix the pancake batter, mash the potatoes, or get them to create their own platter of their favourite shapes and colours. This can make them feel more eager to eat later!
#4 Give food a fun name
You can come up with a name for just about any food. Funny names get the best results, such as calling kidney beans "dinosaur eggs" or instead of spaghetti, try "noodle caloodles"! Or you can even add your child's name to any food or meal to give them a reason to try it and love it. You can also experiment to name the food after their favourite cartoon characters.
#5 Get saucy
Children usually love it when they can pick up the food by hand and dip it in the sauce. Hence, anything that comes with a sauce can be served separately in a bowl. Fruits with plain yogurt, apples with peanut butter or beef cubes in marinara gravy are all yummy and fun to eat!
This may all sounds time consuming, but it will show your tot that you care and that will instantly put a smile on their face! Have a happy meal time! 💛
Shop for fun mealtime essentials on our website. Check out Marcus & Marcus, Munchkin, EZPZ, and more!