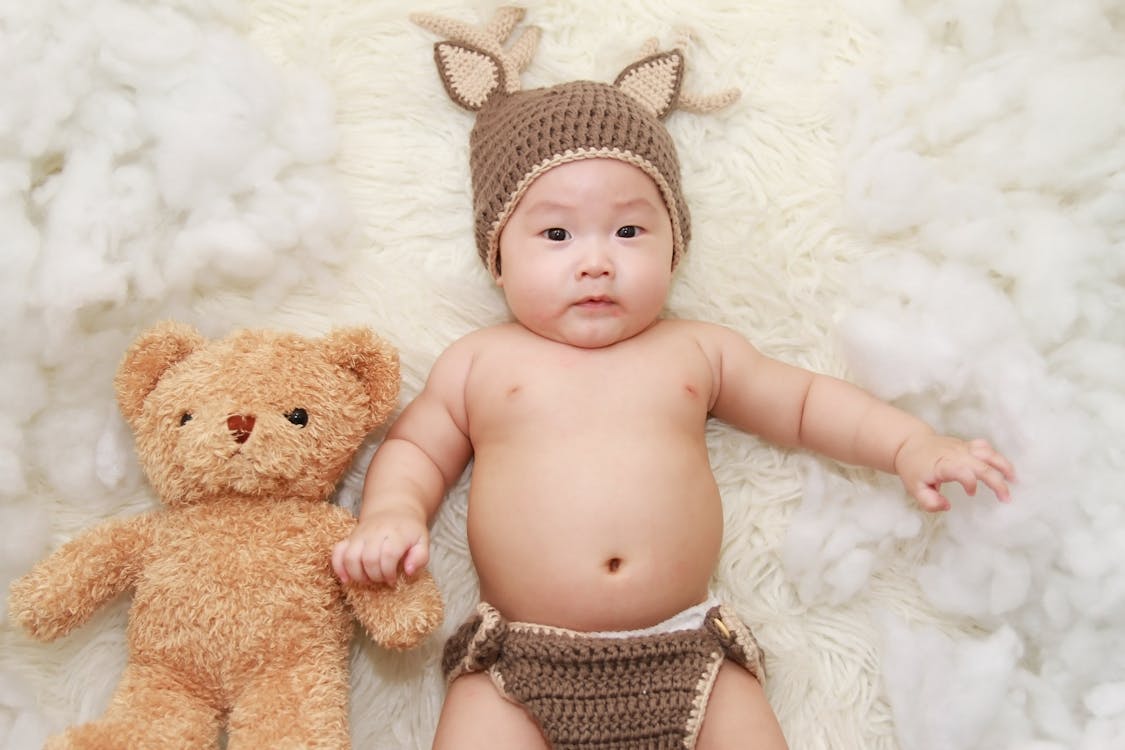 Dear parents, do you still remember your first soft toy? Cause I still do! It was a large pink bunny that I kept in the corner of my bed! It was soft and cuddly, she was my first childhood best friend. Since soft toys have become staple gifts to give to little babies, numerous studies have shown that soft toys indeed have positive impacts on the development of a child. And although in this day and age children have access to all kind of toys of sizes and shapes and some toys are high-tech, still, soft toys are usually most favoured amongst children. Hence what are the benefits soft toys give to children?
Soft toys can provide the perfect mix of developing sensory skills as well as encouraging social and emotional growth. Babies love to touch and feel new textures and with soft toys, babies can feel their bristly whiskers, soft fur, and smooth eyes. At such a young age, infants have already begun to grasp the different colours, sizes, and textures of their surroundings and soft toys are the perfect toy for them to explore those!
Soft toys can too help them develop social skills as they incorporate pretend-play during their playtime. This may include imitating what is familiar to them such as their daily routine of eating, talking, and playing. This acts as a foundation to strengthen their social skills as pretend-play encourages interaction therefore could help bolster their language and communication skills too.
Like any adults, children can too feel distress and anxious. The world can be a scary place or too overwhelming for them, one of the ways to comfort them is by showing them their favourite furry plushie. Giving them their favourite plushie during times of discomfort can give them a sense of reassurance and familiarity. It also could help them to self-soothe. If children are encountered with difficult situations, the warmth of squishy bunny in their embrace can help them to feel better as though they are with a loved one.
Apart from that, soft toys can also help decrease children's vulnerability when being separated from parents. Experts recommend parents to encourage children to play with their teddy bear at least 10 to 15 minutes, few times per day. Other than improving children's self-esteem, the touch and feel of these toys help to reduce stress, regulate blood pressure and produce endorphins, the happy hormones!
Soft toys also help children to care for other people and appreciate the presence of relationships. It helps instill empathy and compassion while satisfying their need to nurture other people.
When buying soft toys for children, it is super important to ensure that they are suitable for your child's age. Remember that youngins especially babies like to explore with their mouths, hence ensure there is no loose threads and no small parts that may present as a choking hazard. Feel free to browse Babydash range of soft toys from Jellycat, Ty Beanie Boos, K's Kids, and more!